How We Help You Find Australia's Top Poker Sites?
Our mission is simple: We want to take the stress out of finding a belter of a place to play poker online in Australia. That's because poker at its purest should be about you, your brain skills, the cards and your opponent. It shouldn't have to be about researching safe websites, comparing hundreds of reviews yourself or getting stuck on a site with nobody to play with.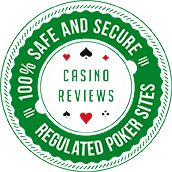 Every casino we review meets the following criteria:
Must offer a good range of tournaments for Australians to play real money poker
Accepts deposits and withdrawals using Australia's most popular banking options
Are independently certified for fairness, safety and security
Come with a solid reputation for honouring bonuses and cash withdrawals
Thanks to our team of nifty little poker pros, it doesn't have to be. We've done all the legwork on this, all you need to do is scroll through OnlinePoker.com.au and click on the sites you like the look of. Job done.
Meet The Gang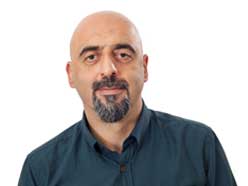 Jerry
He's the head honcho around here and what he doesn't know about Internet poker isn't worth knowing. He's been playing and winning at online poker for the last ten years but there's nothing that gets his goat more than unfair poker sites with poor business practices and misleading bonuses.
That's why he set up OnlinePoker.com.au. Jerry really wanted to come up with a way to help Aussies avoid making the same mistakes him and his mates did. So, he decided to put all the online poker information any player could ever want all in one place and he gathered a bunch of poker fans together to help him do just that.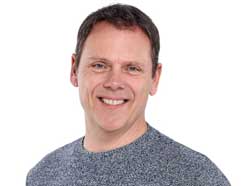 Keith
There's a load of things Keith's great at - from cooking the perfect burger to running a ripper bubble bath for his Wife - but what he's seriously ace at is reviewing poker websites. That's why we send him out there on the World Wide Web everyday to work as our Head Reviewer. He checks out new sites, evaluates big name Internet poker rooms and investigates everything from game fairness to tournament schedules.
Keith's been playing poker since the very first day he was legally allowed inside a casino in his hometown of Melbourne and from there, he moved on to playing poker online in his spare time. He's made it to some of the world's most famous live poker events by winning seats in free online tournaments and he's seen every kind of poker site there is.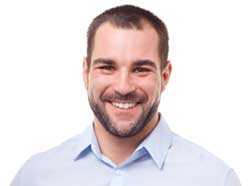 Jason
This guy's the real deal; he's a professional gambler who earns his living playing poker online. He reckons it can be a pretty stressful job, even though he gets to wear his board shorts all day, every day.
Jason works in our review department and it's his job to find the poker sites worth recommending to the great Aussie public. The key things he likes to see at top poker rooms are a clear and easy registration process, certifications of fairness and regulatory approval, plenty of promotions and player pools that are big enough to keep a site busy no matter what time of day it is.
How We Do What We Do
With Jerry running the show and Keith and Jason leading the reviews, this is what the team does with every single site before they even think of recommending it to you:
Software is tried, tested and examined for bugs.

Security is scrutinised by Internet privacy pros.

Licenses are verified to check sites are above board.

Poker pros check Bonus terms for achievable wagering requirements.

Sites are confirmed as being 100% Aussie-friendly.
Got A Q? Drop Us A Line
When we say we're here to help, we really mean it. So, if you've got a question, a site you want us to investigate, a complaint to make or even a super effective poker tip you want to share, just get in touch by emailing Jerry at
Prefer snail mail? That's fine too. Send us your questions, comments or creepy hand-drawn portraits at:

OnlinePoker.com.au
Suite 245
189 Queen Street
Melbourne VIC 3000
Australia.