How To Make An Online Poker Deposit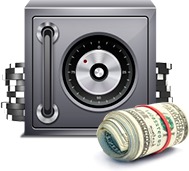 While glory is virtuous, chances are you'd rather have the money. That's especially true once you see the massive guaranteed cash prizes online poker sites award every day. While it's possible to win money by playing for free, the major moolah you see advertised is reserved for real cash players.
Internet poker rooms know that you have endless entertainment options. From online thrills at rival card rooms across the globe to action at your neighbourhood pub, there's no shortage of ways to spend your money and entertain yourself. That's precisely why today's online poker rooms have made it so easy to make a deposit. Rather than set up needless hurdles that could convince you to take your money elsewhere, today's top sites make funding your poker account as fast and simple as imaginable. It's never been easier to play on a whim even if it's your first time. Discover how easy it is to make an online poker deposit in Australia. Just follow our handy guide to get started. We'll get you in the game quickly and gently without breaking the bank.
Visit the Cashier
Before making a deposit you'll need to create a poker room account and download the gaming software or app. If your poker room lets you play directly in your web browser then no software download is required. Once your account is set up, simply visit the cashier or banking area located within the software. It's usually easy to spot and is often denoted by a large green button with a dollar sign.
Safety and Security
Many people have apprehensions about shopping or even banking online. While these fears are largely unfounded, it's good to take a few precautions. Let's face it! You'd rather concentrate on playing poker than worry about your personal information falling into the wrong hands. Just follow these tips:
Only play on reputable sites. Read our reviews and steer clear of random sites.
Use credit cards for maximum security. Most credit cards have zero liability, which means you won't be on the hook if anything goes wrong.
Transact through the cashier. Never disclose your banking, credit card, or voucher info by chat or at the tables. Take advantage of the encryption built into the gaming software.
Monitor your accounts. Keep tabs on both your poker and bank accounts. Report any unusual activity and don't be afraid to contact customer service if there are ever any issues.
Keep in mind that these are just precautionary measures. Play safe and enjoy your time at the tables.
It's important to realise that many free poker rooms have sister sites that let you play for real money. Many of these poker rooms keep their free games entirely separate from their real money games. If you can't find the cashier, you may need to create a new account on the real money site.
Make Your Deposit
If you've ever done any online shopping or banking then making a deposit will seem familiar. Funding your poker account is really as simple as selecting a deposit method, choosing the size of your deposit, entering some quick personal info like your billing address, and confirming all these details. Depending on the method you use to deposit, you could be playing in less than a minute including the time it takes to approve your transaction.
Available Deposit Methods
When you decide to make an online poker deposit, you'll be able to use your favourite banking methods. That means you can start playing poker for real money in a matter of seconds. In general deposit methods fall into one of four categories: credit cards, electronic wallets, internet banking or wire transfers, and vouchers. You'll find the most popular options outlined below.
Deposit Minimums And Maximums
Deposit minimums are often as low as $5 or $10. Most sites go further by topping up your initial deposit with a handsome bonus that could double your money before you get dealt your first card.
The maximum amount you can deposit depends on the method you use and is time dependent. You can usually deposit a few hundred dollars every 24 hours using credit cards and electronic wallets. If you are a high roller, bank transfers can give you greater purchasing power. Most poker rooms are flexible if you need to deposit additional cash. It's usually just a matter of contacting customer service to confirm your identity.
Things to Remember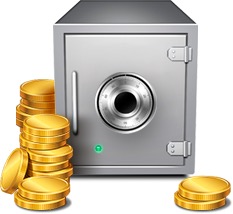 Payment methods vary by poker room but the most common options are accepted everywhere.
When using an electronic wallet such as Neteller or Skrill, you'll need to sign up separately. Keep this in mind and consider planning ahead.
If you are given a choice of currency when depositing, make sure to choose Australian Dollars to minimise conversion fees and fluctuations.
International poker rooms can offer dozens of worldwide banking methods but not all of them are available in Australia.
Deposit bonuses are not always credited instantly and may have restrictions before they can be withdrawn.
Some deposit methods may be subject to fees, which are usually posted on the site.
When you're ready to withdrawal your winnings, you available options may depend on how you made your deposit in the first place.