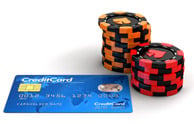 Online Poker Site Withdrawals
Playing poker is fun, but just like any other form of gambling, the most fun happens when you win. But unlikely at a live casino, where you can simply go to the cage and collect your winnings, cashing out at an online poker room can feel a little more daunting.
In reality, withdrawing your funds from an online poker room should be easy. There are numerous ways in which you can get your money out of your poker room account, and most of them will have your money back to you within a few days. Here's a look at the many different ways you can withdraw your online poker winnings in Australia.
Find the best methods to cash out your winnings
Play at secure, reliable sites with proven, fast withdrawals
Get your bonus released in super-quick time
How to Withdraw Funds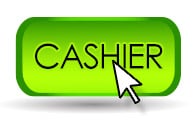 Once you're ready to withdraw some or all of your winnings, you'll want to go to the cashier or banker section of the poker room software. There, you'll find options for both deposits and withdrawals. Head to the withdrawals section (sometimes called "cash out"), and you'll be presented with a variety of withdrawal methods that we'll talk more about below.
One of the great things about withdrawing your funds in Australia is that there are few restrictions placed on how you can get to your money. Unlike in some countries (particularly in the United States), there are no restrictions on what banks are allowed to process, meaning that almost any withdrawal method can be used in Australia, barring those that are exclusive to specific regions elsewhere in the world.
Popular Banking Methods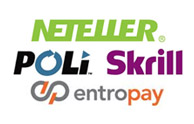 There are a number of different ways that players in Australian can have their money returned to them. Some of the most popular include:
E-Wallets: If you use an e-wallet site such as Neteller, Skrill (Moneybookers), POLi, or EntroPay to manage your online gambling funds, they can be a great way to process your refunds as well. From there, you can move your money into your bank account, or use it at other online gambling sites (or, in some cases, at online merchants).
Ukash: If you'd prefer to avoid using your bank account at all, Ukash is a great way to withdraw your funds. The poker room will give you a voucher code that can be redeemed at any merchant who sells Ukash products.
Check: The most traditional form of payment, a poker room can draft a check and send it to you, after which you may deposit it or cash it at your bank.
Bank/Wire Transfers: Most online poker rooms can also directly wire your funds to your bank account.
Visa: Some Visa cards can handle cash outs. While this isn't a particularly common method due to the fact that not all Visa cards are eligible for this service, it is an option players should be aware of.
Be aware that your poker room may have several terms and conditions related to the processing of withdrawals. For instance, there may be minimum withdrawal amounts for each method used, which will vary by both method and site. Bank and wire transfers in particular are notorious for having relatively high minimums, while checks may also have fees that effectively make them only worthwhile if you're withdrawing a significant amount of money. In addition, there are often rules that require you to process your first withdrawals through the same method that you used to deposit money into your account if possible.
The Speed and Safety of Transactions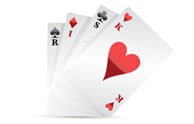 The speed of withdrawals varies tremendously depending on the method being used. All withdrawals will first go through a processing period by the poker room itself, which will usually take about 2-3 days. This gives the site the time to monitor withdrawals and ensure the security of your account, as well as protecting them against money laundering and other concerns.
After that processing period, various forms of withdrawals will take different amounts of time to clear. The quickest results tend to occur at major e-wallet sites and prepaid options like Ukash. Generally speaking, these withdrawals with occur instantly after the processing period has come to an end, meaning you could have your money in as little as two to three days.
It takes longer to receive your withdrawal if you are making a transfer that utilises banking systems. For instance, having a wire transfer or an "e-check" sent to your bank account will generally take at least another two to three business days to arrive in your account, and could potentially take up to a week or more.
The quickest results tend to occur at major e-wallet sites and prepaid options like Ukash.
The longest wait of all comes when requesting a withdrawal by check. First, you must wait for the check to arrive in the mail, which could take as long as 15 business days (some "premium" checks delivered by courier are quicker than this, generally taking a week or less to arrive). Then, you'll need to take your check to your bank, after which it could take another few days or more to clear. This makes checks by far the slowest way to receive your winnings.
Finally, let's talk a bit about the safety of various withdrawal methods. All of the methods we've described are safe in terms of the security of your personal information, but a few do have some potential pitfalls that may make them less desirable. These are generally the methods that rely on physical objects that could become lost.
For instance, if you request a check, it's always possible that it could become lost or damaged in the mail, requiring you to replace it – which will mean another long wait before you can enjoy your winnings.
Similarly, Ukash vouchers should be treated like cash; losing one will make it difficult to recover your funds, though the site that issued it may be able to cancel it once lost. However, you should be careful to never share the voucher code with anyone, as that code will allow them to spend the money stored on the Ukash voucher.
FAQs:
How are poker winnings withdrawn?
It varies from site to site, but generally all rooms will let you cash out using a VISA, MasterCard or e-Wallet. Head to the Cashier and find the 'Cash Out' or 'Withdraw' tab. You'll need your password and cash-out amount to proceed.
Do sites pay out with the same method used to deposit?
Some sites will only let you cash out onto the same card or e-Wallet you deposited with, so to avoid money-laundering and fraud. These are generally called 'Net Deposits', so look out for them when you play for real money.
How quick are payouts usually?
It depends on the site and the withdrawal method. Payouts can take from 3-5 days for an Aussie debit card, while e-Wallets can be quicker. Cheque withdrawals usually take weeks.
Is there a minimum withdrawal limit?
Yes, and again, this varies from online site to site. Generally, $5 or $10 can be withdrawn at minimum, so hunt out the best sites that work for your bankroll.
Is it better to use winnings to continue playing?
If you're disciplined with your bankroll, it's a good idea to cash out regularly and leave a small roll left online to play with. That way, there's no danger of thinking you're 'freerolling' with money you've won at an online room.