Play Poker on Your Mac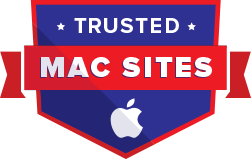 Mac computers have long been considered the underdogs when it comes to the personal computer market, and understandably poker sites for Mac have been thin on the ground. While Mac users might still make up a minority in the computing world, though, Apple has made huge strides in the business world. In fact, it is currently the largest company in the world! As such, it should come as no surprise that Macintosh online poker is starting to become easier than ever.
Having said that, it is still not available everywhere and there are different ways for online poker sites to handle Mac players with OS X operating systems - some of these are better than others, with sites like leading the way in cutting innovation for Mac users. Read on as we discuss all of these details and tell you more about 888 Poker and the other best Mac poker sites.
Find the most compatible sites for Mac users!
Safe and secure sites with many deposit options.
No download Mac poker sites!

How to Start Playing
The first option that Australian players have when it comes to playing online poker on their Macs is taking advantage of no download poker sites. These online poker mac sites work by letting you play your card games right from within your browser. This feature is available from many online poker sites, and it works no matter what your operating system is; you only need to have an Internet browser. Mac, Windows, Linux - this option will work for you. It is free, easy to use and it has the potential to be every bit as good as the downloadable software. The only possible downsides are that this software is (sometimes) less impressive than the downloadable software from Mac poker sites and it may prove to be unstable if your browser freezes frequently.
Luckily, some of the biggest and best rooms in the industry offer software specifically designed for Mac computers.
Next, you can install a PC emulator on your Apple Mac computer if you can't find specific poker sites for Mac. PC emulators are programs that let you install Windows on your Macintosh computer, and there are many different options. Choose from iEmulator, Virtual PC, and (of course) Boot Camp. The biggest strength of these programs is that they allow you to install any online poker software that could be installed on a PC. In addition, you can always install other PC-only software that would normally be out of reach. The only problem is that this is a particularly expensive option if you are only doing it to play Macintosh online poker. Not only do you have to purchase the PC emulator, but you also need to buy a copy of Windows. In total, your online Mac gaming experience could cost you hundreds of dollars!
Finding the Best Mac Poker Sites
The best online poker Mac option is, most likely, downloading and installing gaming software that was specifically designed to work on your Mac computer. While still a bit rare, there are Mac poker sites that offer Mac-friendly software. Luckily, these online poker rooms happen to be the biggest and best in the industry. After all, they have to devote a great deal of resources to develop software packages for multiple platforms. Don't expect to see this offered at small, niche gambling rooms.
If you do not yet know where to start, don't worry! We have already scoured the web to find and test the best online poker rooms for Australian Mac gamblers players. Macintosh online poker is no longer as difficult to find as it once was, and with our help, you can be up and running today! Just refer to our most highly recommended Mac poker sites for Australian players to get started in a safe and reliable game room today!
Mac Poker FAQ
Can I find specific Mac poker downloads?
Absolutely. When you navigate to an Australia online poker site from your Mac, the site will usually recognise that you're on a Mac and offer you the OS X-compatible online poker app. If the site doesn't offer one, they'll offer you an alternative method of accessing the site through your web browser.
Can I play poker on a Mac without downloading?
Yes you can. Several Australian online poker sites offer Mac players the option to play through a web browser. These no download Mac poker sites are usually labelled as Instant Play. They're designed to run well in any Apple or Mac browser, including Safari or a 3rd party browser like Firefox or Chrome.
Can I play on my iPhone or iPad?
You can, but a recent decision by the government of Australia makes it a bit difficult. Up until July 2013, you were able to find iPhone and iPad poker sites in the App Store. But the government demanded that they be removed. So today, you've got two choices. You can either play at a site that offers online poker tables through a web browser, or you can play by accessing your computer from your iOS device.
Unfortunately, most poker sites that offer web browser versions are actually based on Flash. The iPhone and iPad don't support Flash, but there are some workarounds if you do a bit of digging. Alternatively, you can try a 3rd party app that beams your PC or Mac desktop to your iPad or iPhone.
Can I play for free on my Mac?
For sure. Poker sites for Mac want your business, and they'll do whatever they can to get you to try their poker site over the competition. That includes offering play-money poker cash tables and tournaments. At some Mac online poker sites, you can even find freerolls that award real prizes.
Will I have access to the same games as a PC user?
For the most part, yes. However, some Instant Play poker sites don't offer the same features as their downloadable version. For example, table filtering and multi-tabling might be offered in the downloadable software, but not offered in the Instant Play version. Again, this depends on the poker site you choose to play at. Many sites offer identical versions no matter how you choose to access them.