The Best Australian Online Poker Bonuses in 2023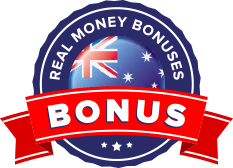 As the online poker market has grown, the expansion has seen competing sites try a variety of different tactics to attract new players. Chief among these is the decision by many sites to offer bonuses: essentially free money above and beyond a deposit that players can use to play real money poker games.
Interested in growing your bankroll before you even play real money online poker? Bonuses can help in a major way, and at our top rated poker site for sign-up offers in 2023, , you'll find plenty of ways to get more bang for your Aussie buck.
Make your real money go further with a bonus
The more you play, the more points you earn
Unlock thousands in free cash at the best Aussie sites

We Found the Best Poker Sites & Bonuses
All the sites listed at OnlinePoker.com.au have been independently tested by qualified Australia online poker players. What better way to identify the best sites than by having them tried out by someone who has years of experience playing on all manner of online poker rooms?
The best bonuses are those that make it easy for you to unlock the maximum amount of money
Our reviewers have assessed the best online poker bonuses to identify which sites provide what an internet poker player should be looking for, while also ensuring the top rated sites tick other boxes like having big guaranteed tournaments and a steady supply of cash game players.
The Different Types of Bonuses
The most common form of online poker bonus offer is the welcome bonus. This is given to new players upon sign-up, and as such is often more generous than other one-time bonuses because a new player can be very valuable to a site over many years. One-time bonuses can include a reload bonus, where a poker site offers extra money for a player to deposit to their account during a specific time frame.
Sometimes a bonus offer will see a poker room give a one-time bonus payment automatically, but most welcome bonuses and reload bonuses are what is known as 'unlockable'. This means that if (for example) a welcome bonus of 100% is advertised, and a player deposits $100, then the player will gradually unlock another free $100 by playing a certain number of hands on the site. Most unlockable bonuses can be unlocked incrementally, meaning a player earns a certain amount of the bonus for reaching certain pre-arranged milestones (such as playing 50 hands, or generating $50 in rake).
FAQs
What makes a great bonus?
While bigger is often better when it comes to online poker, conversely this is not always true of bonuses. Australian players should look beyond the headline figure attached to an offer and read the small print to see how likely it is that they will receive the full amount.
The best bonuses are those that make it easy for you to unlock the maximum amount of money. These can take the form of free no-strings-attached money, or one where the maximum amount can be earned for minimum effort. Check out our section on 'types of poker bonus' lower down for more information.
How do you Claim?
Most of the online poker bonuses available in 2023 can be claimed by entering a bonus code when making a deposit. Most sites offering a poker online bonus will have a 'promotions' section on their web page that provides up-to-date details of every bonus offer available, however here at OnlinePoker.com.au we have cut out the middle man by providing the latest online poker bonus codes right here.
As different bonuses have different requirements, it can help to check out all the details of each offer to make sure you know exactly what you are getting. For example, some unlockable bonuses will stagger bonus payouts, entitling players to smaller incremental amounts of bonus cash, while others have been known to just offer all of it in one lump sum only once the full amount has been unlocked.
Can Aussie players claim bonuses?
Australian poker players are entitled to a wide range of bonus offers, and the majority (if not all) of the online poker rooms catering to players from Down Under will offer some sort of sign-up bonus at the very least.
Different Aussie players will have different expectations from an online poker site, so your opinion on the best poker online bonus might differ from that of someone on the other side of the country. Thankfully, our team of reviewers has assessed the best internet poker bonuses out there so whatever kind of offer you are looking for you should be able to find it.
How Can They Get Away With Great Offers?
Every good online poker site will have a marketing budget in 2023, and a portion of this budget, however large or small, will go towards providing welcome bonuses for new players. While some may work off the premise that "if you build it, they will come," the mantra "if you build it and give them free money to boot, then they're even more likely to come" is probably more accurate.
The process is largely self-fulfilling, in that once a good poker site begins to attract new players with online poker bonus offers, word will spread and more players will come flocking to its doors. Poker sites make money from their players generating rake, and in the grand scheme of things the dollars paid out to new players in the form of a poker online bonus is dwarfed by the amount of rake generated in real money tournaments and cash games by poker players new and old.
How do poker bonuses work?
Generally, poker sites offer points every time you play. You might earn points for every raked hand you play in a cash game or every fee you pay to enter a tournament. The more you play, and the more fees you pay, the more points you earn. If you earn enough points you can unlock lots of bonzer bonus bucks.
Is there a catch?
As long as you're a solid grinder who's getting in the hours, there shouldn't be too much trouble activating bonus money. You might have a strict timeframe to achieve that, though, so always check the Ts and Cs carefully.
Can I withdraw a poker bonus?
Bonus cash is usually released in increments by the poker site to your account. Once there, you're free to do with it what you want.