Cash Game Formats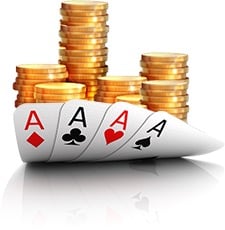 Feel like hitting the tables without the commitment? Cash games let you get in the action on your own terms without the wait. Unlike tournaments that require you to stick around until the end unless you want to forgo the possibility of a prize, each cash game hand happens in isolation. That means if you win a cash hand, you've won real money rather than just improved your overall chip count in a tournament. You'll find cash games for every poker variation, at all stakes, with a variety of limits, and in several formats. Read on and learn how to really cash in.
Games For Every Budget, Style, And Taste
Before you get acquainted with the most popular cash game formats, it's important to realise that your options really are endless. Most sites offer not only Texas Hold'em cash games but also Omaha High, Omaha Hi/Lo, 5 Card Omaha, Courchevel, Badugi, 2-7 Triple Draw, Seven Card Stud, Razz, HORSE, 8-Game Mix, and countless others. Compared to tournament play, you'll always have more choice when you choose cash games.
Depending on your chosen variation you'll find games with different stakes and betting structures. Fixed limit, no limit, and pot limit tend to be the most popular, especially when playing Texas Hold'em. Aside from the limits themselves, you'll find games for every budget including free games. Get familiar with the formats, claim your seats, and get comfortable.
Limits At A Glance
Top Reasons To Play Cash Games
Easy to start playing instantly
Offered in every imaginable variation
No time commitment with the option of playing just a single hand
Great for testing out new strategies and techniques
More games available for all limits and budgets
Can cash out at any time, even to catch your breath
Suitable for playing multiple tables at once
Fixed limit games have a predetermined maximum for all bets and raises.
In pot limit games maximum bets and raises depend on the amount of money currently in the pot.
No limit games feature no set maximum bet but there are limits on how much cash you can bring to the table.
Full Ring Format
Full ring poker games feature a maximum of nine or ten players at a table, although nine tends to be most common online. These numbers are simply the maximums, which means that a game can begin provided there are two seated players. New players can take any of the open seats and begin play on the next hand.
Compared to other cash game formats, full ring games are considered the easiest. The pace is slower given the number of players. New players prefer learning the ropes at a crowded table since they can believe it's easier to fly under the radar.
6 Max Format
6 Max cash tables are pretty much what you would expect. Rather than seating up to nine or ten players like full ring games, 6 max tables seat no more than six players. You may see 6 Max tables referred to as short-handed tables, but they are identical. With fewer players, the game moves at a noticeably faster pace.
6 Max tables are considered to be more difficult than full ring games. Players tend to be more aggressive than their full ring counterparts, partially because players are invested in a greater number of hands. With fewer seats, everyone is forced to pay blinds more often. Thanks to the looser action, there's more money in the pot with more profit to be had.
Heads Up Format
Heads Up tables seat just two players including you. That means you'll be playing one on one against a single opponent. If your opponent leaves the table, you won't be able to resume playing until someone else shows up.
Heads Up poker is arguably the most intimate form of poker. You'll need to play aggressively and change your approach constantly to foil your opponent who will be doing the exact same thing to you. It's definitely not for the faint of heart or the unskilled. Heads Up cash games can get pretty personal and tend to get intense after just a few hands. The format is actually great practice for successful tournament players. Will you be ready when you find yourself in a one on one situation at the final table with the game on the line?
Rush and Zoom Poker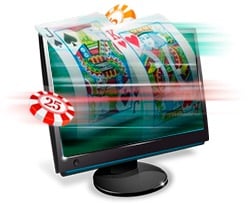 Rush poker lets you experience poker at high speed with a twist. Rather than sit at the same table competing against the same opponents every hand, Rush poker transports you to a random new table every hand. When you select a rush poker cash game at your favourite online poker room, you'll be joining a player pool of rush players. Take advantage of the fast fold option to abandon your hand instantly and begin playing with new plays at a new table.
Zoom poker and rush poker operate by the same principles. They are different trademarked versions of the game on competing online poker sites. In both versions the player who has gone the longest without posting a big blind is designated the big blind. All players must post a big blind on their first hand.
Cash In On Maximum Flexibility
Cash games give you the greatest flexibility especially in terms of time and money. When you take your seat at a cash table, you not only can play as little as a single hand but you can decide how much money you wish to bring to the table. There are set minimums and maximums, but you can bring more or less cash than your opponents. It's entirely your call. Plus if you run out of chips, you'll be able to buy more if you wish. Tournaments by contrast have a set buy-in and everyone starts with the same number of chips. We'll get you up to speed on tournaments and all their intricacies in a separate article.
Concluding Thoughts
Whether you opt for cash games, tournaments, or a combination will be mostly a matter of personal preference. It really depends on your budget, schedule, and whether you like the prospect of winning a huge guaranteed prize pool.