How To Choose An Online Poker Site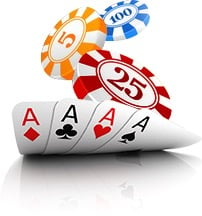 Thanks to poker's explosive growth over the past decade and a half, Australians now have an untold number of places to enjoy cards online. With so much choice, finding the best site can be a game in itself, especially if you've never played poker before. There's no sense throwing caution to the wind by relying on Google or some random banner advert. Even with hundred of options staring you in the face, choosing the best poker site is simple when you know what you're looking for. Just follow our handy guide to learn what makes a great site and find your ideal online poker room.
Claim Your Cash
Competition is a good thing, especially when the poker rooms vying for your attention are willing to do whatever it takes to earn your business. The best incentive is cash and there's plenty of it to go round. Most poker rooms proudly welcome you by doubling your first deposit and giving you free tournament entries. Yet some sites really go the distance by giving you free cash and valuable freeroll entries just for signing up. Definitely accept these offers, especially when there are no strings attached. It's a great way to get a feel for a site before making even a modest financial commitment.
Fly The Flag
While you'll be hard pressed to find a top online poker site that operates on this continent, most of the leading international sites do welcome Australians. Keep in mind that accepting Aussie players isn't the same as catering to them. What you really want is a site that gives the option of playing in Australian dollars, supports Australia's top deposit and payout methods, and offers tournaments during local prime time. You shouldn't settle for anything less.
Find Your Favourite Games
Unless you love obscure or emerging poker variations, you should have no trouble finding the games you're after on most sites. Larger sites tend to deliver a greater variety of stakes with less waiting, especially if you choose to play outside of prime time. Most sites will let you view their tournament schedule and active cash games without having to register. Take a look at what's available before signing up.
Get Competitive
No matter what your poker goals are, you'll need some worthy competition. Keep in mind that bigger isn't always better. Smaller and medium sites are often easier if you're still learning the ropes. Keep in mind that if a site is too small, the prizes are generally poor at least during tournament play.
If you can't get the help you need when you need it then bring your bankroll somewhere else.
Demand The Support You Deserve
When you put your faith in a poker room that's several oceans away, there's comfort in knowing they you can chat with a real person around the clock. Look for sites that offer 24/7 support either via live online chat or using a toll free number that works in Australia. If you can't get the help you need when you need it then bring your bankroll somewhere else.
Expect Software Quality
Poker software has evolved rather swiftly. Today's platforms deliver an authentic experience that gives many Las Vegas casinos a run for their money. While most software is similar in scope, some are simply ahead of the game. From gripping graphics and the ability to play a dozen or more tables at once to live webcam features, even the finickiest players have to be impressed. Find the special features that appeal to you and follow your poker heart.
Compatibility Is Key
Today's poker rooms support more computer platforms than ever before. The days of needing a PC with rigid system requirements are long gone. Today you can access many sites using a Mac, smartphone, tablet, or even an iPod touch, provided you have an internet connection. Many poker rooms won't even force you to install their software, letting you play right from any internet browser instead. Despite this flexibility, you'll need to make sure your chosen site works with your hardware.
Financial Matters
We've touched on the benefits of playing in Australian dollars, which both simplifies play and saves you money on currency exchange. When it comes to ease, you'll want a site that supports the banking methods you already use. Why needlessly sign up for new services, when there are sites that gladly welcome the banking methods you use every day. From credit cards and debit cards to electronic wallets and cheques, there's no need for convenience to take a back seat.
Loyalty And Rewards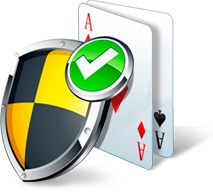 Whether you consider yourself a high roller or have never played a hand of poker in your life, you deserve perks. Most poker sites offer some kind of loyalty programs. There's no sense playing on a site that doesn't give you cash back bonuses, freeroll entries, complimentary travel, amazing prizes, and concierge service to valued customers.
Play Safe
When you choose to play online, you are ultimately putting your faith and trust in technology. The cards you receive are the result of some cryptic computer algorithm. When you lose, it's easy to claim the games are rigged. Yet where's the proof and who will listen? You don't have to play blindly since many of the top sites are licensed, regulated, and audited for fairness by regulatory bodies around the globe. Check the credential before you play.
We also recommend sticking to sites that go the extra mile to safeguard your privacy and personal information. Be on the lookout for advanced encryption and sites that prominently address these concerns.
Participate In The Poker Community
While these guidelines may seem like a lot to digest, you don't have to go it alone. Check out our reviews, take advantage of expert ratings, and read the community forums to stay up to date.
Remember, there's no harm in signing up for multiple sites. Whether you play for free or opt to make a deposit, there nothing better than firsthand experience. Grab your seat and get comfortable. You've got your entire poker life ahead of you.