Depositing with Paysafecard at Online Poker Sites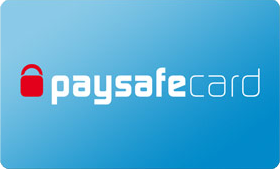 Paysafecard is a mix between old and new when it comes to online payment methods. Each online deposit requires you to have a physical card that you have previously purchased, but you never have to provide the site with your personal information. So, you can see how Paysafecard is essentially a mix of different payment methods but they do have their own unique features that you will find out about. Playing at poker sites that accept Paysafecard like which, in our opinion, is the best site currently servicing Australian customers, is a great experience for players, with quick and easy deposits, you'll struggle to find a better way to get your money online.
Safe and secure deposits, with minimal processing time
Remain completely anonymous when depositing funds online
Widely accepted method for Australian players to use
Using Paysafecard at Poker Sites
There is only one way of using Paysafecard to make a deposit online and that's to purchase a card for yourself. Now, you probably want to know why you have to purchase a card to make a deposit, which I will explain to you now. Paysafecard is a prepaid payment method, therefore if you want to make a deposit of $100 AUD at an online poker site, you would have to purchase a card of that value. Whether you're a new player looking to have fun or an experienced player moving to a new site, Paysafecards are available to purchase at a wide range of prices and target all customers. Once you've got a card of your own, you'll then be able to deposit money at a site of your choice. When you do, you'll never have to provide that site with your personal or banking information, making your experience a lot safer. However, it's still a good idea to select a completely secure site to play at, but Paysafecard alone will keep you as safe as can be.
One of the best things about using Paysafecard is the security mechanisms they have in place. Whenever you purchase a card, you're given a 16-digit PIN that is to be used to verify your deposits. But, these PINs are extremely secure and are impossible to hack, taking security to the highest level. In addition, all transactions are processed within seconds of completion and the funds will be in your account and ready to use.
Finding the Best Sites to Play
You'll never have to provide that site with your personal or banking information.
A problem that a lot of Australian players have is that they have so many poker sites to choose from, they don't know what separates the best sites from the worst. Fortunately for you, our team of reviewers spend an untold amount of hours finding the best and most reliable Paysafecard gambling sites on the internet. There are plenty of different aspects that go towards being a successful poker site, such as; security and safety, game selection, customer support, software capabilities, welcome bonuses and loyalty programs. Every site we recommend is sure to have all areas covered and will make your online experience much more enjoyable.
Playing at any of the recommended sites that we have listed above will guarantee that your online poker experience is not only the best it can possibly be, but you can make some extra cash by taking advantage of the welcome bonuses and loyalty programs. As you can imagine, some sites offer more lucrative bonuses to their most valued customers, giving you an extra incentive to play at the best sites available for Australian players. Even if the sites aren't based in Australia, there are plenty of off-shore poker sites available for Australian players to play at.
So, take a look at all of the sites we've recommended before making your decision as to where you play your favourite poker games. Remember, you have the potential of making money at every site you play at and could even clash with some of the biggest names in the game. The possibilities are endless when you make your first deposit with Paysafecard!
FAQs
What is Paysafecard?
Paysafecard are the worldwide market leader in prepaid online payment methods. It allows you to carry out online transactions without a bank account or credit card.
How does it work?
Once you've purchased your Paysafecard from any local retail store throughout Australia, you will be able to make an online deposit. When you make a deposit, it has to be of an amount that is equal to or lower than the value of your card. Each deposit is verified by a 16-digit PIN that you receive when you purchase a Paysafecard. It's extremely straight forward to complete and you will be in safe hands as you never have to enter your personal information in the poker site software.
Is it a safe deposit option?
Yes! Paysafecard are one of, if not the safest payment method available today. With PINs that are impossible to hack and never having to provide your personal information to the site you're playing at, you can't possibly be any safer using this method.
Can I withdraw funds?
Unfortunately, you will be unable to withdraw your winnings using Paysafecard. You will have to use an alternative payment method to carry out these transactions.
Are there any fees involved?
No! All you have to do is purchase your Paysafecard and make a completely free deposit, then you can start playing your favourite poker games.